Experts in Tax Negotiation
Louis and Jacqui resolve some of the most challenging tax cases, often saving clients thousands of dollars and years of wrangling with the IRS.
"Our job is to get you the best resolution possible for your unique situation. With our 60-plus combined years of experience, we know how to negotiate resolutions that fit clients' needs and are acceptable to the IRS."
Because of his specialized expertise, Louis is often asked to provide training on offers in compromise to legal and accounting professionals including professional organizations like the North Carolina Bar Association and the National Tax Practice Institute.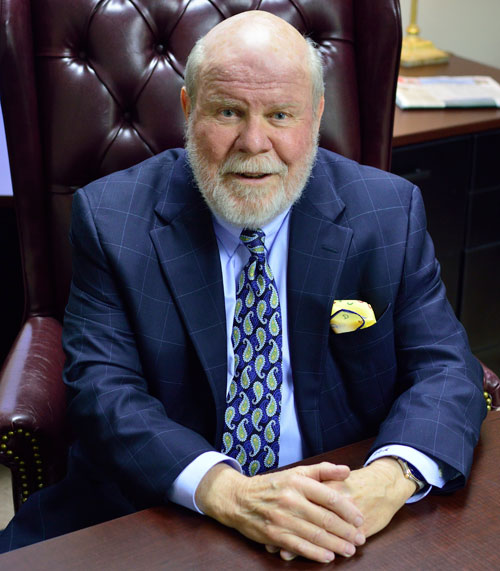 Louis is a member of the National Association of Enrolled Agents (NAEA), a member of the American Academy of Tax Practice (AATP), and is a past president of the North Carolina Society of Enrolled Agents (NCSEA). He is certified as a Fellow of the National Tax Practice Institute and was named Top Practitioner for 2012 by the American Society of Tax Problem Solvers (ASTPS). His work has been featured on CNN Money.com, WTVD, and the Journal of Accountancy.   (See the Articles Page).

Jacqueline Burke, Enrolled Agent merged her practice, Tax Consulting Services, with Louis Arthur Enrolled Agent Inc in 2018 to become Burke & Associates, Enrolled Agents.  She was trained by Louis in Tax Representation from 2011 – 2014 when she worked for his firm, acquiring his IRS perspective and tax resolution knowledge.  Jacqui is a Fellow of the National Tax Practice Institute as well as an Enrolled Agent with over 20 years of professional tax experience.  She originally passed the Enrolled Agent Exams in 2004 and took them again in 2012 to be re-licensed after relocating to North Carolina and changing careers.  She  became a Certified Tax Resolution Specialist (CTRS) in 2015.
Our staff also includes Enrolled Agent Teresa Varnell, who is a former IRS Revenue Officer with over 30 years of service,  Former IRS Audit Department Manager Brenda DeVane, and Enrolled Agent Apprentice Kristina Sparks.  
We look forward to gaining your trust and helping you resolve your tax issues. The first step is to call us for a free initial phone consultation at 919-846-6385.